Maximus the English Mastiff!
Picture 51 of 89 * Date: 03/22/03 - Max Attacked 1 of 2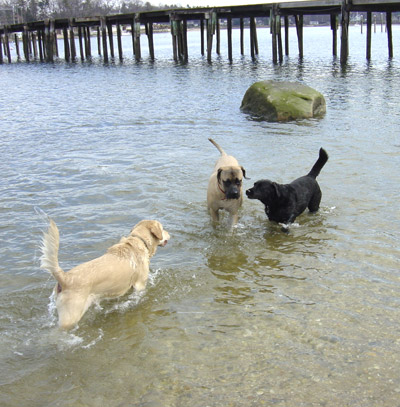 Here he is playing in the water with the two Lab mixes --
about a minute before the tan one launched his attack on
Maximus the innocent. We feel soooo bad for the puppy.

Back | Next
Maximus Index