<!IMG src="/mstservices/logos/mstbar.gif" align=left WIDTH=108 HEIGHT=450>

Tickle Me Yoda!
(Go ahead, you know you want to....:)

Just hold your cursor over the place you want to tickle yoda!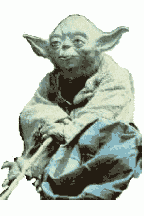 ---
Was this fun? Well, give the poor little guy a break and take a few moments to check out our our other fun stuff or our REAL services.
---
Copyright © 1996 Main Strike Telecommunications, Inc.
PH: 800-735-5631 · PH: 516-933-2005
FAX: 516-933-2004 · E-MAIL: info@mainstrike.com